NCHS Community Speaker Series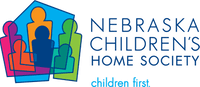 Grandparents raising grandchildren, kinship caregivers, community members, and agency partners are invited to attend this free, virtual presentation. This month's presentation will feature Chris Jones, Community Impact and Strategic Initiatives Director at Nebraska Children's Home Society and Nebraska DHHS partners.
Caregivers can advocate by elevating their voices and bringing their personal experience raising relatives to policymakers.
This webinar is an opportunity to learn about advocacy, resources, and supports available for relative and kin caregivers.
This meeting will be offered virtually via Zoom.
Registration is open to interested individuals statewide.
For additional information, call/text 402.677.9102 or email familycenter@nchs.org