Is saying that you love them enough?
Parenting Across Color Lines is a peer support group that meets monthly in Lincoln to help build strong racial identities in multiracial families.  A recent video on a topic discussion was posted on Youtube.  Please see at:  https://www.youtube.com/watch?v=wrGmgdYDJiM.  Subscribe if you can!  To learn more, reach out to Jessica at Jessica@nfapa.org.  
---
Parenting Across Color Lines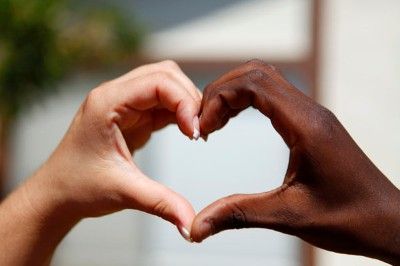 Parenting Across Color Lines (PACL) is an innovative approach to peer support and recovery for caregivers who are parenting transracially, are in an interracial relationship with bi-racial children or adults who grew up transracially. 

Many families are ill-equipped to help their children develop healthy racial identities in predominately white Nebraska.  White parents do not understand their children's daily experiences.  Children need acceptance of their experiences and validation from their parents to grow into a positive racial identity.  This group has many benefits for families that attend by sharing information, having open discussions, exploring differences and sharing experiences and feelings.   They also learn about different resources in the community and receive support from each other.

This is a monthly support group where children are welcome to attend.  At the start of the meetings we will have thoughtful information that is connected to families, children and race and transition into discussion.  We will also offer several family events throughout the year to include the children.  
Please contact Jessica Sodeke for more information.  Jessica@nfapa.org
Please visit our calendar to see the dates and locations of upcoming PACL meetings.
---
PACL during COVID-19
Due to the continued threat of the spread of COVID-19, we will continue to engage via the newsletter and Facebook page. John has put together a video where he offers tips on reducing stress. Don't forget to subscribe to our new YouTube channel!
We have started meeting back in person.  But we continue to watch the COVID Dial.  
We meet at ConnectioN Point, 1333 N 33rd Street in Lincoln usually the 4th Monday of each month.   Please RSVP to Jessica at Jessica@nfapa.org.  She will let you know of any changes, topic of discussion or activity.  Most meetings will start with a potluck at 6:15 pm with discussion from 6:45-7:45 pm.