May is Foster Care Month!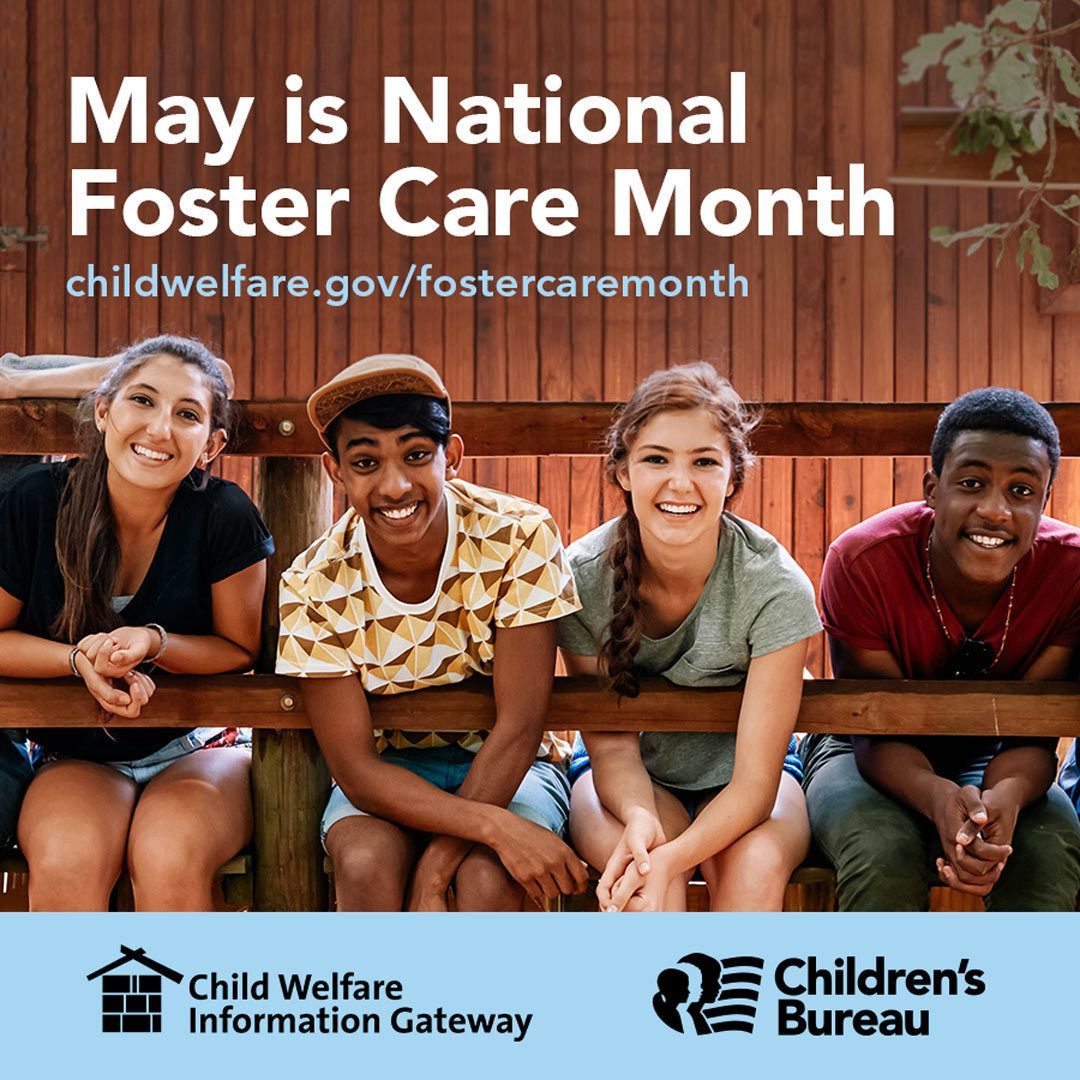 Join us as we celebrate National Foster Care Month!  The Governor signed a proclamation and a copy is listed below.  Where in previous years we would meet at the Capitol for this ceremony this year we are going outside the box to recognize foster parents. 
We wanted to recognize all those great foster parents in Nebraska for a "TAKE THE CAKE" drive thru event.  There are four locations for foster parents to come and pick-up some cupcakes to celebrate all you do.  Once you RSVP, you will be notified of where you can pick them up!  We look forward to celebrating with you in May.
The locations are:
Hastings: May 12, 2021 from 3:00-6:00 pm (CT)
Scottsbluff: May 14, 2021 from 4:30-7:00 pm (MT)
Lincoln: May 19, 2021 from 3:00-6:00 pm (CT)
Auburn: May 25, 2021 from 4:00-7:00 pm (CT)  
You must RSVP!
Hastings: Terry Robinson at 402-460-9177 or Terry@nfapa.org
Scottsbluff: Jolie Camden at 308-672-3658 or Jolie@nfapa.org
Lincoln: Felicia Nelsen at 402-476-2273 or Felicia@nfapa.org
Auburn: Amanda Neal at 402-804-0147 or mandafaye75@yahoo.com
---
Emergency Broadband Benefit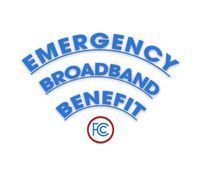 FREE Internet Service 
Check with your internet provider to see if you qualify for the Emergency Broadband Benefit.  This is an FCC program to help households struggling to pay for internet service during the pandemic.  The benefit is up to $50/month discount for broadband services.  This program is to be open to eligible households on April 21, 2021.  Eligible households must enroll directly with the Universal Service Administrative Company (USAC) to be eligible for the discount.  
Eligible Households (one member):
Supplemental Nutrition Assistance Program (Food Stamps)

Supplemental Security Income (SSI)

Temporary Cash Assistance

Federal Public Housing Assistance

Low-Income Home Energy Assistance Program

Income at/below 135% of the feferal poverty guidelines

Veteran's Pension or Survivors Benefit Programs

 Receives benefits under the fee & reduced school lunch program

Experiences a substantial loss of income since Feb 29, 2020, and the household had a total income in 2020 below $99,000 for single filers and $198,000 for joint filers

Received a Federal Pell Grant in current award year
---
NFAPA Scholarship
Our NFAPA Scholarship is available until April 1, 2021.  More information under "What We Do".  
---
Nebraska Foster & Adoptive Parent Association Scholarship Winners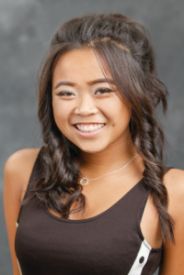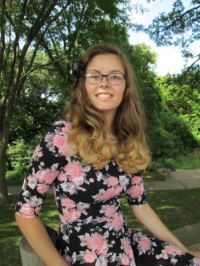 The Nebraska Foster & Adoptive Parent Association have elected two $250 scholarship winners this year.  
Victoria will be attending University of Nebraska at Kearney and majoring in Pre-Vet and Katie will be attending the University of Lincoln and majoring in Business and Global Studies.  The NFAPA Board was impressed with their essays and recommendations and wish them both well in achieving their goals.  
---
MONEY FOR FOSTER PARENTS
FROM NEBRASKA FRIENDS OF FOSTER CHILDREN
Does your foster child want to be like normal kids?  Does he/she like to participate in sports, or needs money for drivers education?  Does your kiddo like to attend summer camps, take swimming lessons but you, as a foster parent, have limited funds?
If this is you, please visit our website:  www.ne-friends.org
You will find more information on Nebraska Friends of Foster Children.  By filling out the application on our website you can apply for a grant to help fund your foster child's activities.  You can submit it online or mail the application.
The mission of NFFC is to provide for unmet needs and enhance opportunities for foster children in Nebraska. NFFC is a non-profit organization, was founded in 1992, to improve the lives of foster children by accepting and funding requests for items and experiences normally out of reach for foster parents with limited budgets.
As can be imagined, the cost of "extras" such as band uniforms, football shoes, summer camp and music lessons exceed the monthly stipend.  While foster families are traditionally giving in nature, they still may not have the resources available to them to offer their foster child any of the additional "extras" that enhance their quality of life, build character and offer life-changing experiences.
Requests that can be funded:
Drivers Education
Sport Equipment
Sports Activity Fees
Dance/Music Lessons
Senior Pictures
Graduation expenses
Eye Glasses
Prom attire
Summer Camps
This is not a complete list but NFFC will fund the "extras" to enhance your foster child's life within our guidelines.
The form is simple and can be filled out by the foster parent.  It DOES NOT NEED YOUR CASE WORKER OR FOSTER CARE SPEICIALIST signature.  Receipts do need to be included or we can write a check to the organization that you are requiring assistance from without a receipt.   The application can be mailed or sent online.  The application will be processed in 4-6 weeks.
Please visit our website to apply for a grant or email us with additional questions.   www.ne-friends.org
---
---
News Link Makes Donation to NFAPA!
Thank you to News Link for their generous donation.  What a surprise of how many wonderful items were donated with all of the COVID restrictions.  These items will go to children in foster care that often come into care with nothing.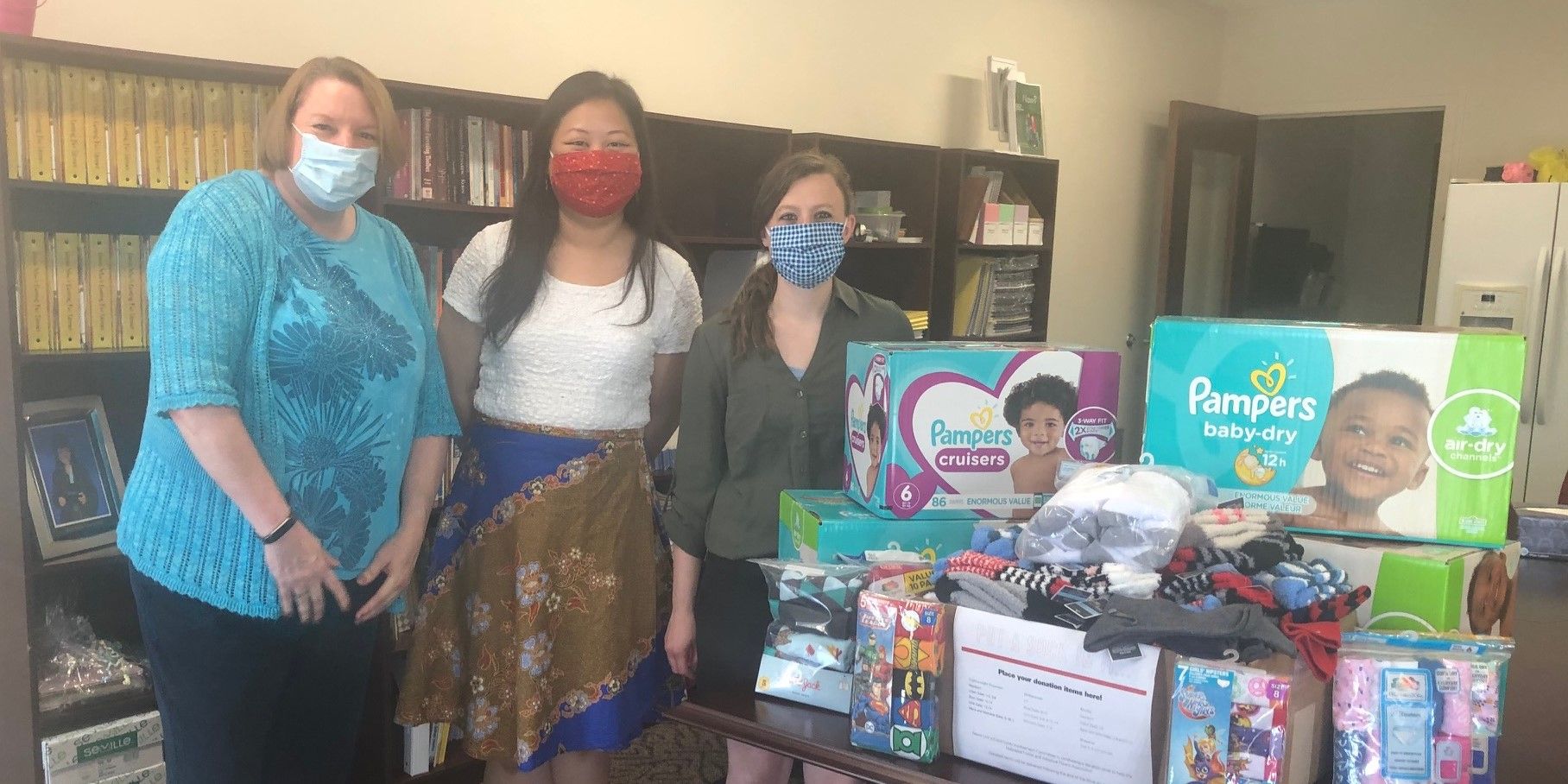 ---
HBO Documentary: Foster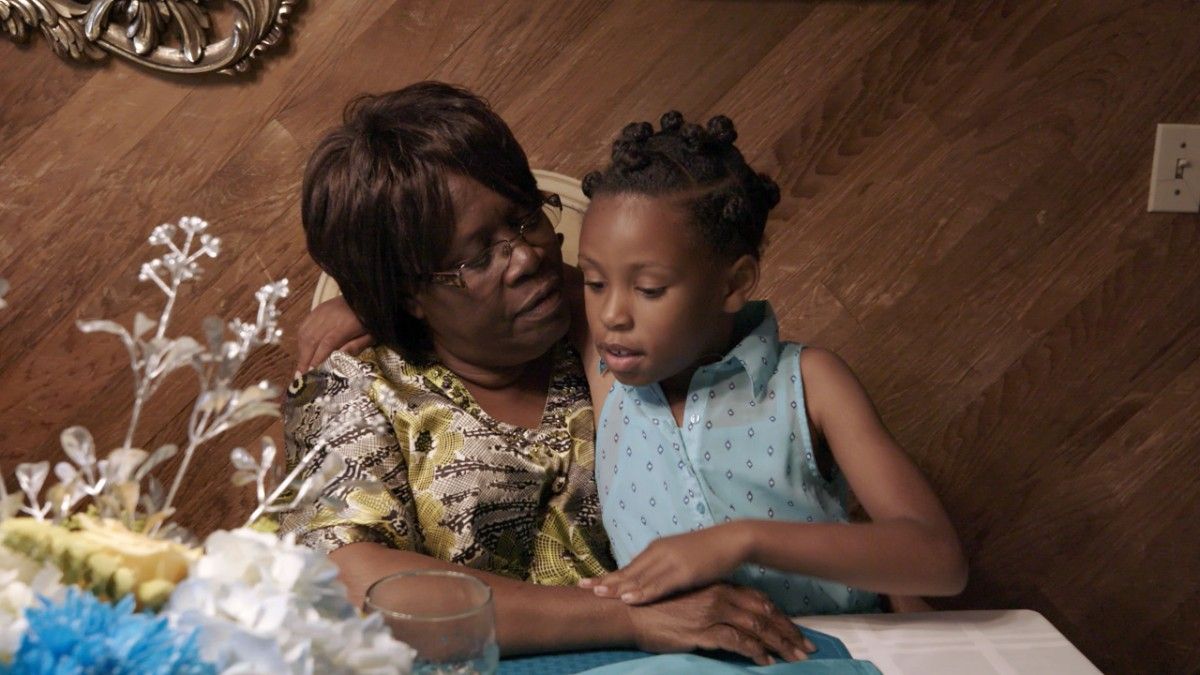 New HBO Documentary Highlights Stories of Foster Care

A new HBO documentary premiering this month, FOSTER, provides a snapshot of the daily lives of five individuals involved in the foster care system in Los Angeles County.

The film goes behind the scenes, capturing scenes from the daily lives of a young mother struggling to overcome addiction and reunify with her young child; a teenager navigating the juvenile delinquency system; a foster parent helping young people in her care overcome trauma and abuse; a young adult transitioning to college and independence, and a former client and partner of the Alliance, Jessica Chandler, who advocates for others as a DCFS social worker.

The film is scheduled to premiere on HBO Tuesday, May 7. Find more information here.
With one in eight American children suffering a confirmed case of neglect or abuse by age 18, there are currently more than 400,000 children in foster care in the U.S., a number that continues to grow each year.
Drawing on unprecedented access, FOSTER explores the often-misunderstood world of foster care through compelling stories from the Los Angeles County Department of Children and Family Services, the largest county child welfare agency in the country. The documentary mixes firsthand accounts of people navigating the system with insights from social workers, advocates and others, offering a realistic but hopeful perspective on a community that needs society's support.
Producer Deborah Oppenheimer and writer-director Mark Jonathan Harris (Oscar-winning Into the Arms of Strangers: Stories of the Kindertransport) reunite to upend some of the most enduring myths about foster care, going beyond the stereotypes.
FOSTER visits courtrooms, foster homes, juvenile centers, hospitals and the neighborhoods of Los Angeles to tell moving stories of the foster care system in the United States. One literally begins in the cradle, focusing on an infant born to a mother who tests positive for cocaine at the child's birth.
Elsewhere, the documentary features the accounts of: a teenager who entered the system through tragic circumstances and is on probation for a typical adolescent act that might not have been prosecuted in the case of someone from an intact home; a young woman transitioning to college and independence, who has lived in more homes than she can remember; a former foster child who has overcome her painful past to become a powerful advocate for children; and a foster mother who has provided support to more than 100 children.
In conjunction with the debut of FOSTER, Participant Media is launching a social impact campaign, including a ten-state screening tour of the film, that is intended to bring individuals, organizations, corporations and government agencies together to change perceptions of foster youth from "those children" to "OUR children," and to accelerate solutions aimed at helping children and families to thrive.
HBO Documentary Films, Participant Media and Emerson Collective present FOSTER, a Sabine Films Production; a film by Deborah Oppenheimer and Mark Jonathan Harris; written and directed by Mark Jonathan Harris; produced by Deborah Oppenheimer, p.g.a.; producers, Lisa Remington, Samantha Polan; executive producers, Jeff Skoll, Diane Weyermann; editor, Kate Amend, ACE; director of photography, Nick Higgins; music by, Gary Lionelli; sound designer, Gary Rydstrom; music supervisor, Tracy McKnight; original song "Tiny Victories" performed by Christina Perri.
---
Child Passenger Restraint Law: January 2019
Children must ride rear facing until at least age 2, or until they reach the upper weight limit allowed by the car seat's manufacturer. (Primary Law)
Children under age 8 must ride in the back seat, as long as the seat is equipped with a seat belt and is not already occupied by other children under age 8.(Primary Law)
Children up to age 8 must ride correctly secured in a federally-approved child safety seat. (Primary Law)
Children ages 8 to 18 must ride secured in a safety belt or child safety seat. (Secondary Law)
---
Team Meetings
The Team Needs You!
We believe we are better together!
We know that children grow best in families! Foster families provide an essential and valuable service when children are unable to remain in their own homes. We want foster families to foster families!   We want foster families to engage in supporting biological families in their reunification process. We want foster families to teach biological families how to engage their children while instilling good character and values such as respect, trustworthiness, responsibility, fairness, and caring. We want you to be a member of the team and we recognize the knowledge you bring to the team process.
We are encouraging our Children and Family Support Specialists to ensure that foster families are invited to participate in the child and family team meetings.  We believe at a minimum it is essential that you provide information on how the kids are doing in your home and what they need to be supported from the team.  A parent may choose to excuse you from the child and family team meeting once this discussion concludes and that is okay. We need to respect their decision-making on what to share with you about themselves. We are excited to have additional collaboration and success as the team supports one another.
Lori Harder, Deputy Director Children and Family Services and Theresa Starr, Program Specialist Children and Family Services
---
Do you know a girl that is in foster care that would like to be a girl scout? Girl Scouts has partnered with the Department of Health and Human Services to offer free registration to girls in foster care. They also stated that they may pay for or have a reduced cost for uniforms (not every troop decided to get uniforms). This generous opportunity will also continue for future years even when they return home. Please contact our office for the necessary forms.
---
A CHANCE TO GET INVOLVED!
The Foster Care Review Office (FCRO) is looking for interested persons that would like to be a local board member in Lincoln or Omaha.  Board members review the cases of children placed in out-of-home foster care and are required to attend their board meeting once per month.  People who can serve on a day board are especially needed, however those who can serve on a board that meets in the evening are also needed.   Please contact Mary Furnas at mary.furnas@nebraska.gov or call 402-471-4665 for more information.
---
---
FISHING PERMIT FOR FOSTER CHILDREN
Once again the Nebraska Game and Parks Commission has issued DHHS a permit to take wards of the state fishing on a group basis for therapeutic purposes.  The permit is for wards 16 and over.  The person who is accompanying the ward must have their own permit (which we do not provide) if they are actively fishing.  The permit is not for wards to go fishing by themselves.  If the wards are under 16 they do not need a fishing permit.  Click here for a copy of the permit.
---