Proclamation-Celebrating Foster Care Month!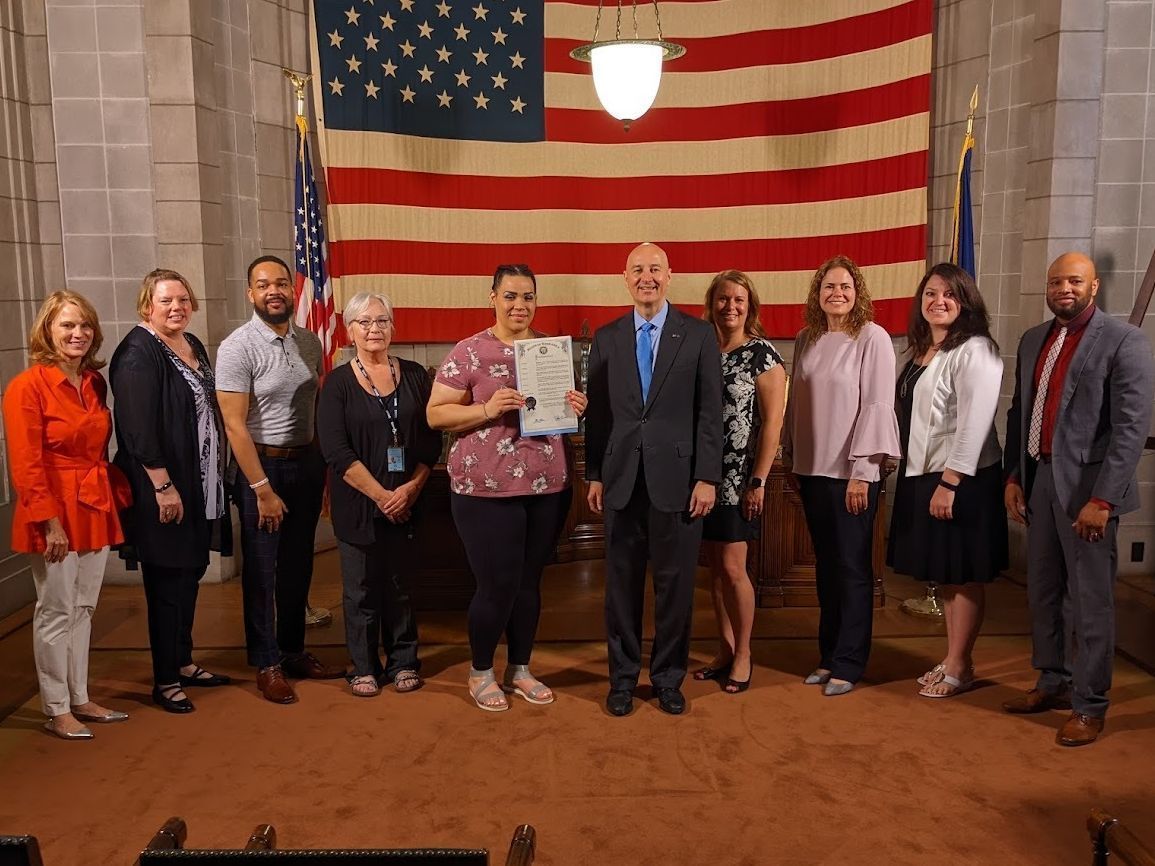 Today we celebrated National Foster Care Month with a Proclamation with the Governor!
Thank you to all the hard working foster parents in Nebraska that are making a tremendous impact on the child or youth in their home.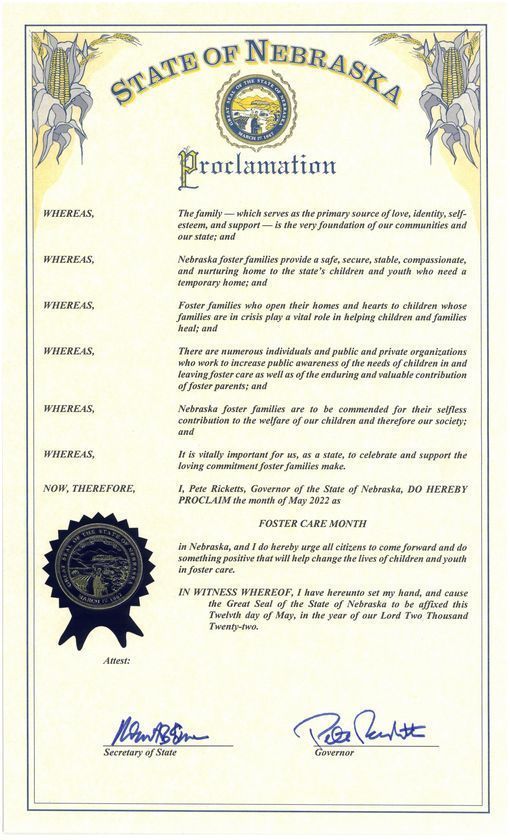 ---
Recall on Infant Formula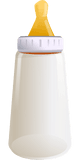 Information about Powdered Infant Formula causing Cronobacter Infections: FDA Investigation
The U.S. Food and Drug Administration (FDA), the Centers for Disease Control and Prevention (CDC) and Michigan state and local partners are investigating consumer complaints and/or reports, received from 9/20/2021 to 1/11/2022, about infant illness related to products from Abbott Nutrition's Sturgis, MI, facility, as four ill patients with Cronobacter infection, are reported to have consumed powdered infant formula produced from Abbott Nutrition's Sturgis, MI, facility.
Do not use recalled Similac, Alimentum, or EleCare powdered infant formulas produced at Abbott Nutrition's Sturgis, MI, facility.
If you want to check if your powdered formula is part of the recall, you can enter the product lot code on the bottom of your package on the company's websiteExternal Link Disclaimer.   If you have questions or need information about the recall, you can Submit Questions/Get Assistance. 
If your infant is experiencing symptoms related to Cronobacter infection, such as poor feeding, irritability, temperature changes, jaundice, grunting breaths, or abnormal body movements; contact your health care provider to report their symptoms and receive immediate care.
On May 10, 2022, the U.S. Food and Drug Administration provided an update on its work to increase the availability of infant and specialty formula products and Abbott has confirmed with the FDA that the company will consider release of these voluntarily recalled powdered infant formulas, on a case-by-case basis, depending on product availability and the severity of the individual's need. Patients and caregivers seeking access to these products should contact Abbott directly to request that a product be made available to them by calling 1-800-881-0876.
It is important for parents and caregivers to understand that any products released on a case-by-case basis at this time were made at Abbott Nutrition's Sturgis, MI, facility, and that the processes, procedures, and conditions that the FDA observed during its inspection of the Sturgis, MI production facility from January 31 – March 18, 2022, raise concerns that powdered infant formula produced at this facility prior to the FDA's inspection carry a risk of contamination. Therefore, those seeking access should consult with their healthcare provider in considering whether the benefit of consuming such product outweighs the potential risk of bacterial infection in the user's particular circumstances. Parents and caregivers should continue to work with their medical provider to consider whether comparable alternative products may be appropriate.
The link below offers additional information about the voluntary recall and availability of infant and specialty formula products:
https://www.fda.gov/food/outbreaks-foodborne-illness/fda-investigation-cronobacter-infections-powdered-infant-formula-february-2022
---
PTI Nebraska
PTI Nebraska discusses early intervention, special education, health care needs and other topics parents of children with disabilities might encounter.  Check out these podcasts!  https://talkingspecialneeds.buzzsprout.com/
---
Guardian Tool-Statewide Survey Launch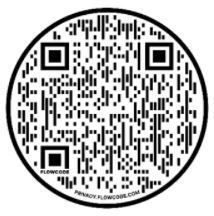 On April 1, 2021, the Department of Health and Human Services (DHHS) rolled out a pilot survey through Guardian Tool for foster parents and relative/kinship caregivers that are caring for child(ren) in the state's care. This survey will be different from previous surveys which you may have completed with DHHS as this survey will be on-going and the questions remain relatively the same. Our goal is to measure the quality and effectiveness of the visits that you receive from Department of Health and Human Services, CFS Staff, or our contracted provider, Saint Francis Ministries. Based on the overwhelming success of the pilot, we are implementing Guardian Tool statewide through a yearlong contract which will launch on November 1, 2021.
We are asking that you complete this survey EACH TIME a caseworker conducts a visit. I encourage you to save this survey link in your phone, tablet or computer for easy access in the future; QR code is also provided below. You will also receive reminder text messages through the survey platform with the survey link.
When you go to the survey, you will need to provide the name of the worker that made the visit. The survey will have all the workers listed and as you type their name the list will identify the worker for your convenience.
It is extremely important that you fill out the survey if the visit goes great as well as if the visit didn't go so great. We cannot make changes and improvements in the quality of service we deliver unless we know the areas where we need to improve. The more specific you can be in your comments, the better the outcomes will be for all Nebraskans.
You do not need to be concerned about any backlash from any comments which you make in the survey. These responses are reviewed by management, and if follow-up is needed, then we will ensure follow-up is completed in a timely and efficient manner.
Our hope is that the Guardian Tool will continue to assist us in building stronger relationships with you while improving our operations. Thank you in advance for participating in the survey—your feedback will help us measure foster parent and relative/kinship caregiver satisfaction as well as child safety and well-being.
If you have any trouble with the survey please reach out to my office or our Licensing and Placement team at DHHS.FosterCareRD@nebraska.gov and we will be glad to assist you.
The survey link is: https://cprs.visibilitygrid.com/ne37/guardian/survey_view.php?survey_key=600
As always, thank you for your continued service to Nebraska's children.
Dr. Alger M. Studstill, Jr. | Deputy Director of Protection & Safety
CHILDREN & FAMILY SERVICES
Nebraska Department of Health and Human Services
OFFICE: 402-471-1362
---
Information on Children's Hospital system and their Electronic Health Record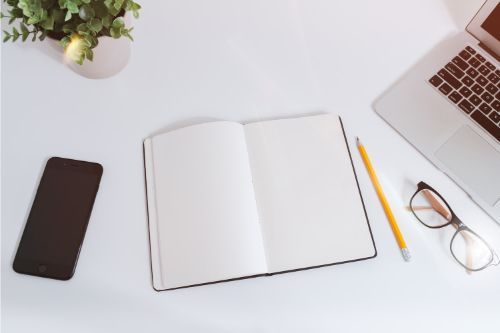 Do you work with foster children that have a Children's Hospital and Medical Center medical provider? Foster parents can now access Children's Hospital & Medical Center's health portal (Children's Connect) which allows them access to pertinent medical information for their foster children (communication with the child's health care team, request medication refills, etc.)
·         If foster parents have questions about this access, please have them reach out to the child's medical provider.
·         If you have any questions, please reach out to Karen Moran at Karen.moran@nebraska.gov.  
---
Nebraska Foster & Adoptive Parent Association Scholarship Winner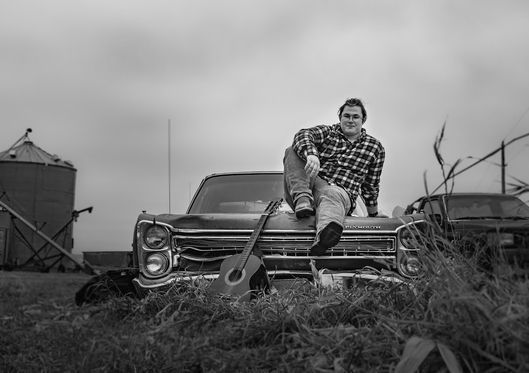 The Nebraska Foster & Adoptive Parent Association have elected Chance as our scholarship winner for 2021.  
Chance is pursuing a degree in diesel technology-truck.  The NFAPA Board wishes him  well in achieving his goal.  
---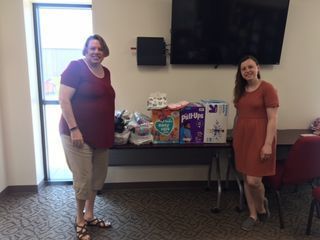 News Link Makes Donation to NFAPA!
Thank you to News Link for their generous donation.  These items will go to children in foster care that often come into care with nothing.
---
MONEY FOR FOSTER PARENTS
FROM NEBRASKA FRIENDS OF FOSTER CHILDREN
Does your foster child want to be like normal kids?  Does he/she like to participate in sports, or needs money for drivers education?  Does your kiddo like to attend summer camps, take swimming lessons but you, as a foster parent, have limited funds?
If this is you, please visit our website:  www.ne-friends.org
You will find more information on Nebraska Friends of Foster Children.  By filling out the application on our website you can apply for a grant to help fund your foster child's activities.  You can submit it online or mail the application.
The mission of NFFC is to provide for unmet needs and enhance opportunities for foster children in Nebraska. NFFC is a non-profit organization, was founded in 1992, to improve the lives of foster children by accepting and funding requests for items and experiences normally out of reach for foster parents with limited budgets.
As can be imagined, the cost of "extras" such as band uniforms, football shoes, summer camp and music lessons exceed the monthly stipend.  While foster families are traditionally giving in nature, they still may not have the resources available to them to offer their foster child any of the additional "extras" that enhance their quality of life, build character and offer life-changing experiences.
Requests that can be funded:
Drivers Education
Sport Equipment
Sports Activity Fees
Dance/Music Lessons
Senior Pictures
Graduation expenses
Eye Glasses
Prom attire
Summer Camps
This is not a complete list but NFFC will fund the "extras" to enhance your foster child's life within our guidelines.
The form is simple and can be filled out by the foster parent.  It DOES NOT NEED YOUR CASE WORKER OR FOSTER CARE SPEICIALIST signature.  Receipts do need to be included or we can write a check to the organization that you are requiring assistance from without a receipt.   The application can be mailed or sent online.  The application will be processed in 4-6 weeks.
Please visit our website to apply for a grant or email us with additional questions.   www.ne-friends.org
---
Child Passenger Restraint Law: January 2019
Children must ride rear facing until at least age 2, or until they reach the upper weight limit allowed by the car seat's manufacturer. (Primary Law)
Children under age 8 must ride in the back seat, as long as the seat is equipped with a seat belt and is not already occupied by other children under age 8.(Primary Law)
Children up to age 8 must ride correctly secured in a federally-approved child safety seat. (Primary Law)
Children ages 8 to 18 must ride secured in a safety belt or child safety seat. (Secondary Law)
---
Team Meetings
The Team Needs You!
We believe we are better together!
We know that children grow best in families! Foster families provide an essential and valuable service when children are unable to remain in their own homes. We want foster families to foster families!   We want foster families to engage in supporting biological families in their reunification process. We want foster families to teach biological families how to engage their children while instilling good character and values such as respect, trustworthiness, responsibility, fairness, and caring. We want you to be a member of the team and we recognize the knowledge you bring to the team process.
We are encouraging our Children and Family Support Specialists to ensure that foster families are invited to participate in the child and family team meetings.  We believe at a minimum it is essential that you provide information on how the kids are doing in your home and what they need to be supported from the team.  A parent may choose to excuse you from the child and family team meeting once this discussion concludes and that is okay. We need to respect their decision-making on what to share with you about themselves. We are excited to have additional collaboration and success as the team supports one another.
Lori Harder, Deputy Director Children and Family Services and Theresa Starr, Program Specialist Children and Family Services
---
Do you know a girl that is in foster care that would like to be a girl scout? Girl Scouts has partnered with the Department of Health and Human Services to offer free registration to girls in foster care. They also stated that they may pay for or have a reduced cost for uniforms (not every troop decided to get uniforms). This generous opportunity will also continue for future years even when they return home. Please contact our office for the necessary forms.
---
A CHANCE TO GET INVOLVED!
The Foster Care Review Office (FCRO) is looking for interested persons that would like to be a local board member in Lincoln or Omaha.  Board members review the cases of children placed in out-of-home foster care and are required to attend their board meeting once per month.  People who can serve on a day board are especially needed, however those who can serve on a board that meets in the evening are also needed.   Please contact Mary Furnas at mary.furnas@nebraska.gov or call 402-471-4665 for more information.
---
FISHING PERMIT FOR FOSTER CHILDREN
Once again the Nebraska Game and Parks Commission has issued DHHS a permit to take wards of the state fishing on a group basis for therapeutic purposes.  The permit is for wards 16 and over.  The person who is accompanying the ward must have their own permit (which we do not provide) if they are actively fishing.  The permit is not for wards to go fishing by themselves.  If the wards are under 16 they do not need a fishing permit.  Click here for a copy of the permit.