Kinship Navigation Education Series by NCHS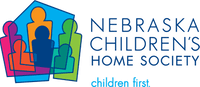 As a kinship caregiver taking care of a young relative,
it can be difficult to put your own needs first. NCHS's
Kinship Navigation Education Series aims to help
kinship caregivers balance the demands of caring for
children with their own well-being.
This free, six-part series is for kinship caregivers who
are raising young relatives. Topics included cover:
Nurturing self & children
Keeping children secure & safe
Understanding child behaviors
Blessings & losses
Fostering healthy relationships
Kinship caregivers often feel alone as they embark
on raising relative's children, regardless of past
parenting experiences. If you are caring for young
relatives and feel like no one understands your
challenges, we are here for you with education,
resources, and support.