Families Forever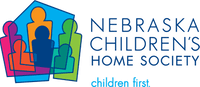 As of October 1, 2021, Families Forever is taking over Nebraska's post-adoption contract.  Families will automatically move from Right Turn to Families Forever if you are receiving services.  
Families Forever will offer support and education prior to a family adopting or providing guardianship.  They also will continue ongoing support after adoption/guardianship.  Please contact their toll-free Access Number:  844-463-0009.
---
If you are interested in providing a Forever Home to a child, please look at the following sites.  
Nebraska Heart Gallery
Click here to see children available for adoption in Nebraska.
ADOPTUSKIDS
Please visit https://www.adoptuskids.org/
The Collaboration to AdoptUSKids is a project of The Children's Bureau, part of the Federal Department of Health and Human Services. It is a national adoptive family recruitment and retention strategy to encourage and enhance adoptive family support organizations and conduct a variety of adoption research projects.
The process of becoming a foster or adoptive parent can be time consuming, averaging four-twelve months to complete all the steps needed to be licensed.  This includes submitting an application, background checks, references, training and a home study.  It can seem overwhelming and invasive but it is important to know that everyone is ensuring the safety and well-being of the foster child. Please contact NFAPA to get started.  
Gift of Adoption Fund
The Nebraska Foster & Adoptive Parent Association received some information on a possible grant to qualified applicants to remove prohibitive financial barriers and make possible the adoptions of some some children both domestically and internationally.   NFAPA has no further knowledge on this grant.  https://giftofadoption.org/apply-for-a-grant/